Magna International
---
The early years
In 1957, three years after arriving to Canada as a young toolmaker, Frank Stronach had saved up enough money to start his own small tool and die shop. It was located inside an old one-storey building in the heart of Toronto's manufacturing district. The shop had a wooden floor and was the size of a four-car garage. Frank worked sixteen hours a day, seven days a week, and slept on a small cot he kept next to his lathe inside the shop.


While out looking for orders, Frank would win new business by promising his customers that he could solve their problems. He backed up his promise with an iron-clad guarantee: if the customers were not satisfied, they would not have to pay him. It was the beginning of what would become the hallmarks of Magna's business reputation: innovation, customer satisfaction, and a commitment to make a better product at a better price.
Tony Czapka, an old friend from Weiz, Austria, would join Frank during the weekends during those early years and work alongside him. By the end of that first year the hard work had begun to pay off. Multimatic, the small firm started by Frank, had $20,000 in sales and ten employees. Every single of those original employees went on to become future Magna plant managers.
In 1959, the growing company landed its first auto parts contract: an order from General Motors in Oshawa, Ontario to produce metal-stamped sun visor brackets. Frank Stronach's small tool and die shop never looked back.
---
Magna today employs more than 155,000 people in 312 manufacturing operations and 98 product development and engineering centers in 29 countries. Magna manufactures a wide range of vehicle systems, including: seating systems; closure systems; body and chassis systems; vision systems; electronic systems; exterior systems; powertrain systems; closure and roof systems; as well as complete vehicle engineering and contract manufacturing. Magna had sales in 2015 of US $32.1 billion and is listed and traded on the Toronto Stock Exchange in Canada (MG) and the New York Stock Exchange in the US (MGA).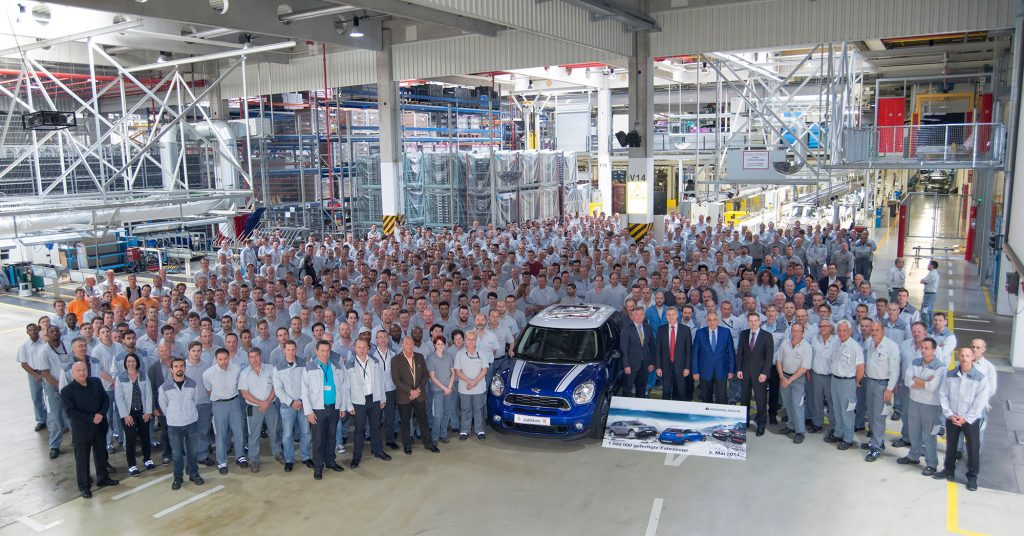 ---
One of Frank Stronach's most significant accomplishments is the creation of a Corporate Constitution that governs Magna International Inc., the company he founded in 1957.

The Corporate Constitution is much more than a mission statement – it is the cornerstone of Magna's unique entrepreneurial culture. At the core of the Corporate Constitution is a clear-cut formula – or economic charter of rights – that allows each of Magna's key stakeholders to participate in the Company's growth and profitability.
Magna is believed to be the only company in the world with such a document. The Constitution basically pre-determines the amount of annual profits shared among Magna's key stakeholder groups, including employees, management, shareholders and society, and it makes every stakeholder a partner in profitability.
GoTo "Magna Charter"