As an owner, my one overriding goal is simple and straightforward: to breed and develop an extraordinary horse, the kind that comes along once in a lifetime, one whose name will live on for generations. That's what drives me.
My first thoroughbred was a horse named Miss Scooter, a chestnut-colored filly that cost $700. She won a couple of cheap claiming races and the money from those purses went toward buying additional horses so I could start building up my own stable. I've always believed that great horses carry great names—names that are unique, grab hold of your imagination and stick in your mind: Macho Uno, Awesome Again, Red Bullet, Perfect Sting, Glorious Song. More times than not, my horses have lived up to their billing.
The late 1990s were magical years for our stable. Our horse Touch Gold won the 1997 Belmont Stakes, the last leg of the Triple Crown. Touch Gold had some Northern Dancer blood in him, and he upset Silver Charm, a fan favorite that looked to be a lock on becoming the first Triple Crown winner since Secretariat. Winning the Belmont Stakes was a terrific feeling—a photographer captured the look of joy and triumph in a photo of me punching the air in victory.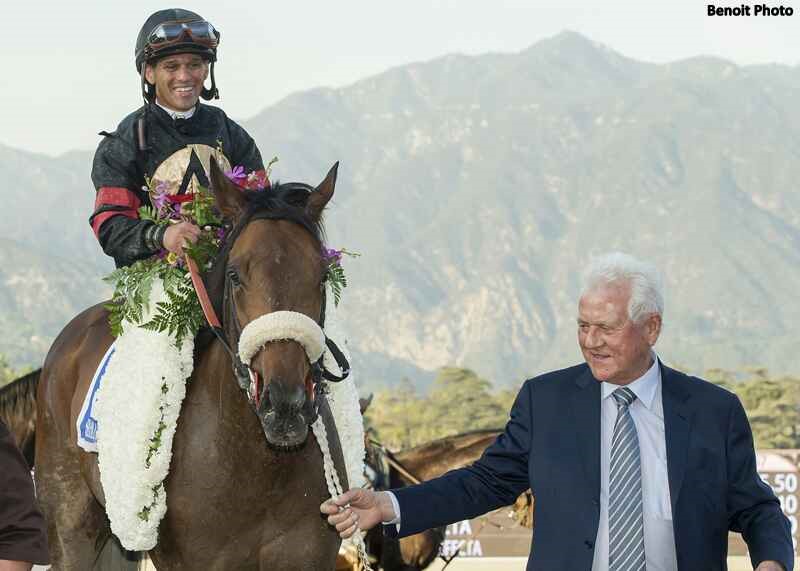 The next year, another of our horses, Awesome Again, won the $5.1 million Breeders' Cup Classic at Churchill Downs. It was, at the time, the richest stakes race ever run. The Breeders' Cup Classic is known as the Super Bowl of thoroughbred horse racing—the best of the best. But this particular race in November 1998 is still considered by many in the sport to be the strongest field of all-star horses ever assembled—virtually every horse in the race was a proven winner, a fierce competitor. When you listen to a recording of the track announcer calling the race, shouting uncontrollably as Awesome Again bolts up the middle to grab the lead just before the finish line, it makes the hair on the back of your neck stand up.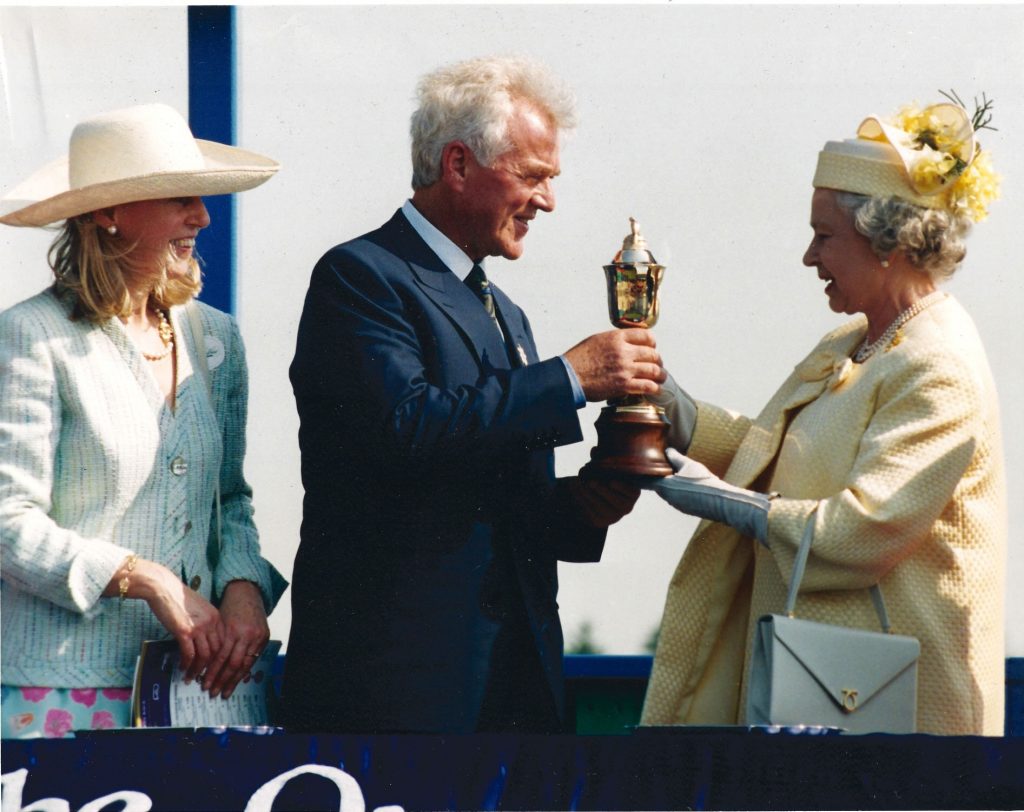 ---
Awesome Again ran in a lot of tough races, and never lost once during that entire year. From the moment I saw him and gave him his name, I felt he had greatness in him. Around the time that Awesome Again was born, Magna had gotten back on its feet after a brush with bankruptcy and was starting to make tremendous strides. The company was setting new sales records and expanding rapidly into Europe. Magna had become "awesome again," and so, in hindsight, it was fitting that I had given that name to a horse that had all the markings of a great champion.
One of our best horses over the last few years—perhaps our greatest horse ever in terms of pure talent and power—was Ghostzapper, the son of Awesome Again. He went undefeated in 2004 and again in 2005 and, like his dad, he won the Breeders' Cup Classic. After he won the race, a number of reporters asked me about the meaning behind his name. I knew the Cup Classic was going to take place close to Halloween, and it got me thinking about ghosts, so Ghostzapper struck me as a perfect name. He could sprint or go a long distance. He could come from behind or take a commanding lead. And unlike his dad, who was not physically striking, Ghostzapper was an intimidating presence at the track, with a powerful physique and muscles that bulged beneath his sleek coat. He destroyed most of his opponents. No horse in the history of the world has been clocked at a faster speed.